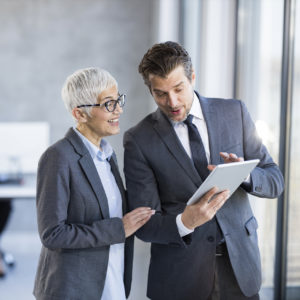 12.10.2021   |   Press release
Enthusiasm for digitalization and automation - INTERRUPT expert Evi Mattil shows how easy it is.
"Digital transformation" or simply "digitization of medium-sized businesses" still sounds like an insurmountable task for many entrepreneurs. Evi Mattil, managing owner of the INTERRUPT consulting network, shows you that marketing automation is the key to success. Increase your sales in the long term and sustainably with a digitized customer journey.